Uniform
Pupils are expected to present themselves smartly and appropriately at all times, to reflect the high standards for which we are known, and of which we are very proud.
Only natural-looking hair colours are acceptable. We do not permit extreme length variations within hairstyles, such as undercuts or 'mullet' style with shaving around the ears.
Make-up is acceptable but should be discreet and subtle.
We do not permit acrylic or gel fingernails or any form of coloured nail varnish or Shellac.
Please ensure that all items are clearly marked with your name.
Our uniform consists of: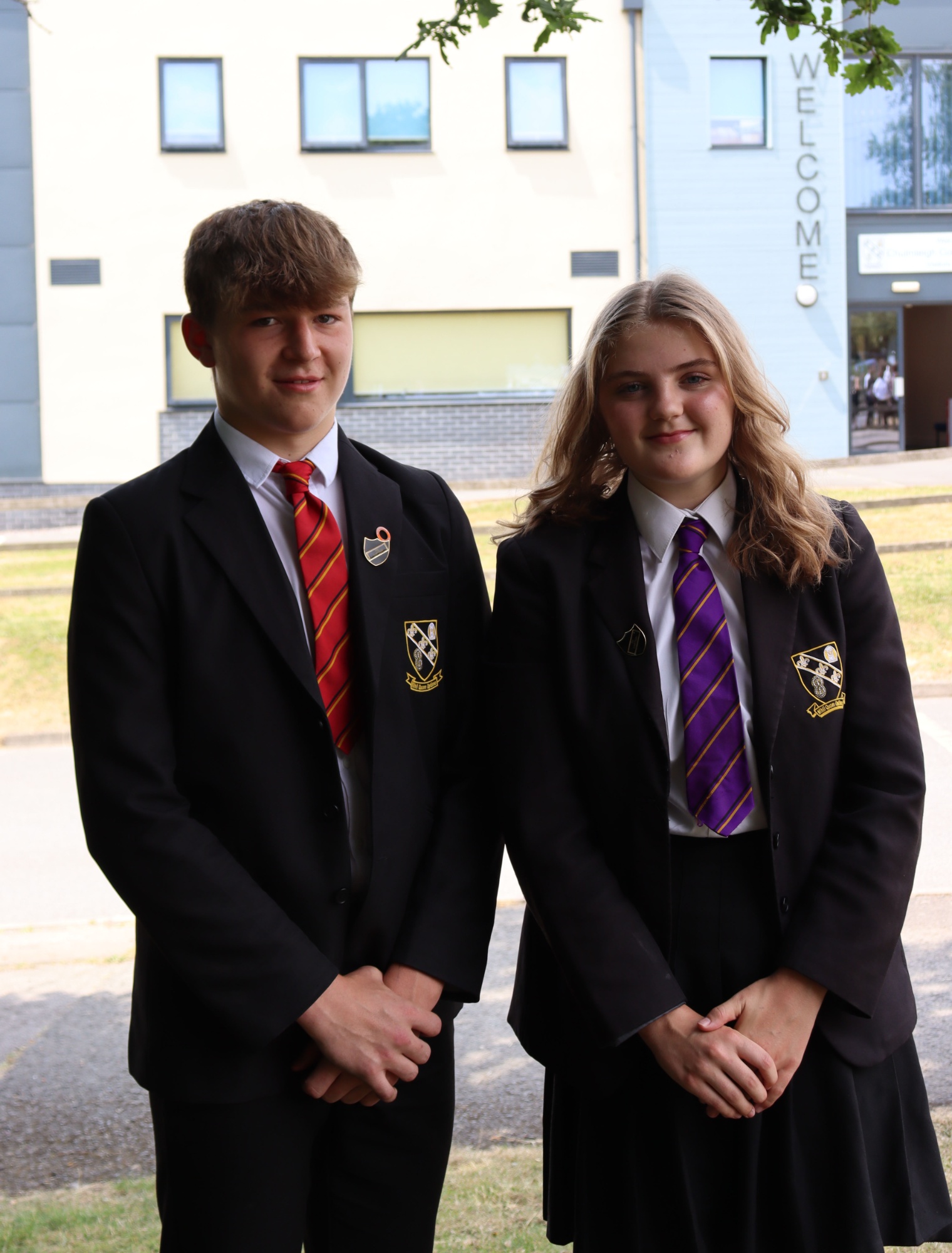 Blazers

Black blazers with College logo purchased from the College's approved supplier, Thomas Moore, Exeter

Shirts

Plain white shirt with long or short sleeves. All shirts should be long enough to tuck into trousers and skirts at all times (available from generic suppliers)

Tie

House colour clip-on tie available from Thomas Moore Exeter.

Please note that if pins are removed from ties, or knots are modified, the tie will need to be replaced

Trousers

Plain black school trousers. Non-shiny, no adornments, no tight-fitting trousers or jeans. In the summer term formal plain black knee-length shorts may be worn (available from generic suppliers)

Skirts

School black box pleated skirt, knee-length. Available from Thomas Moore Exeter, or generic suppliers, but style must be as stated

Jumpers

Optional black V-neck, long sleeved jumper with College logo. Available from Thomas Moore Exeter

Socks

Plain black socks

Outside coat

A sensible outdoor coat or jacket, essentially plain. No logos allowed.

Shoes

Plain black shoes of sensible and safe style.

No canvas style shoes, boots, trainers, open-toed, pumps, high-heeled or sling-back shoes or UGG boots are allowed

Games kit

Rugby shirt in House colour. Available from Thomas Moore Exeter.

Black shorts (generic suppliers)

Black rugby socks (generic suppliers)

Football boots

Sports kit

Black polo shirt with College logo available from Thomas Moore Exeter

Black shorts - an appropriate length, no Nike Pros (generic suppliers)

White socks

Non-marking training shoes

Optional - Plain black leggings or tracksuit bottoms (generic suppliers)
Jewellery. If ears are pierced one stud in each ear may be worn. Also acceptable one small neck chain and one plain ring. No other jewellery may normally be worn. All jewellery must be removed for physical education activities.
It is essential that an apron is worn in practical lessons such as Art and Technology.